Annual Conference
Registration has closed for this conference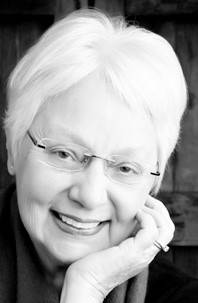 The University of Arkansas Office of Play Therapy Research and Training and the Arkansas Association for Play Therapy present:
Play Therapy through the Lens of Interpersonal Neurobiology by Dr. Theresa Kestly.
Date: Friday & Saturday, June 16-17, 2017
Time: 8:30-4:00
Place: Hilton Garden Inn, 1325 N. Shiloh Dr., Fayetteville, AR, 72704
APT APPROVED PROVIDER #: 15-403; NBCC 4008 CEU Credits: 12*
* The Association for Play Therapy requires that you attend the full time in order to receive maximum CEU credit.
Register at: https://commerce.cashnet.com/UARKEDHP?itemcode=EDHP-PLAY
Rates
Early bird professional rate: $205 - Deadline April 15, 207 at 5:00 p.m.
Regular professional rate: $220
On-site professional rate: $235
Student rate: $165*
*Student rate for students in mental health field (counseling, psychology, social work) with verification of full time student status.
Agenda
Check-In Time: 8:00-8:30 am
Workshop: 8:30: am- 4:00 pm
Lunch on your own: 11:30 am-12:30 pm
Theresa Kestly is a clinical psychologist, educator, consultant and a Registered Play Therapist-Supervisor. She is author of The Interpersonal Neurobiology of Play: Brain-Building Interventions for Well-Being, part of the Norton Series on Interpersonal Neurobiology. In her private practice in Corrales, New Mexico, she specializes in play therapy and sand tray therapy with children, adults, families and couples. Theresa has worked with Native Americans over a number of years as a teacher and consultant. She is past president of the New Mexico Association for Play Therapy, and she is the founder and director of the Sand Tray Training Institute of New Mexico in Corrales, New Mexico
Using the lens of Interpersonal Neurobiology (IPNB), we will explore ideas that have the potential for enhancing a variety of play therapy modalities such as sand tray, Lego Serious Play, and playing with clay. Viewing these modalities through this lens provides a science-informed foundation that helps clinicians explain how and why they use play for healing purposes. During the conference participants will have opportunities to discuss, study a clinical case, explore, ask questions, and use hands-on experiences to bring the concepts of IPNB alive in practical ways. This presentation will focus on the applications of IPNB to play therapy, including the following concepts: (1) working at the regulatory edges of the window of tolerance, (2) the play circuitry in the brain as introduced by Jaak Panksepp, (3) the polyvagal theory of play according to Stephen Porges, (4) Daniel Siegel's ideas of the storytelling brain, and (5) the broaden-and-build theory of positive emotions by Barbara Fredrickson. The integration of these theories within the practical applications of play therapy will be the goal of this presentation to demonstrate the idea that play therapy has a solid scientific basis as seen in the examples of several play therapy modalities.
Focus of Each Day:
Day 1: Play in the Nervous System
On this first day, we will explore brain circuitry dedicated to play and what this means in terms of using a neuroscience-informed approach for our clinical play interventions. We will also look at mindful awareness, neuroplasticity, and some other core neuroscientific principles that we can use to guide our clinical decisions.
Day 2: Sand Tray Therapy from an Interpersonal Neurobiology Perspective
How does the storytelling brain use the sand tray modality? And how do we establish what Porges call a neuroception of safety that allows clients to tell their stories and make sense of their lives? These questions will be the focus of our second day as we draw from Siegel's concepts of the pathways of integration in the brain/mind.