Adventure Therapy Lab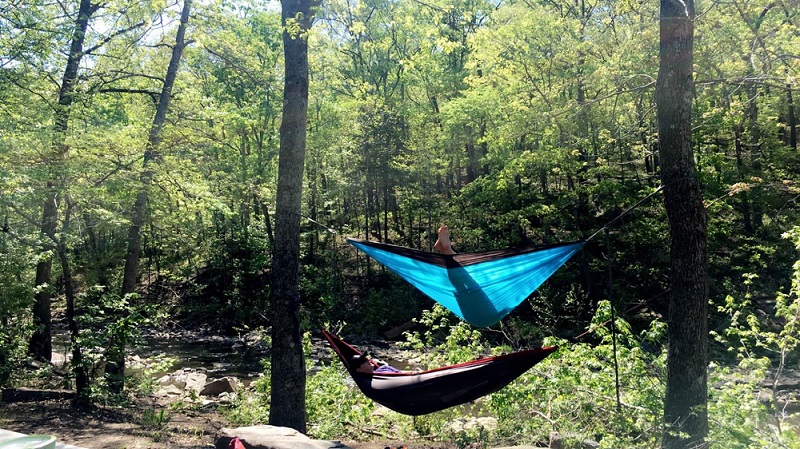 The Adventure Therapy Lab (ATL) at the University of Arkansas exists to join faculty and students together to conduct research and provide service in the area of Adventure Therapy. The ATL produces research and publications related to Adventure Therapy in mental health as well as school settings. It provides workshops, trainings, and supervised experiences to promote Adventure Therapy and prepare mental health professionals to work with at-risk populations at various developmental levels. It supports the vision and goals of the Counselor Education program, the College of Education and Health Professions, and the University of Arkansas by promoting research in a unique and growing field as well as attracting students from around the state, nation, and globe eager to be trained in adventure therapy. Dr. David D. Christian, Assistant Professor of Counselor Education, is the Adventure Therapy Lab's founder and current director.
---
UPCOMING EVENTS!
Adventure Therapy Learning Day - April 1, 2017 from 9AM - Noon @ The University of Arkansas GRAD ED Building 146.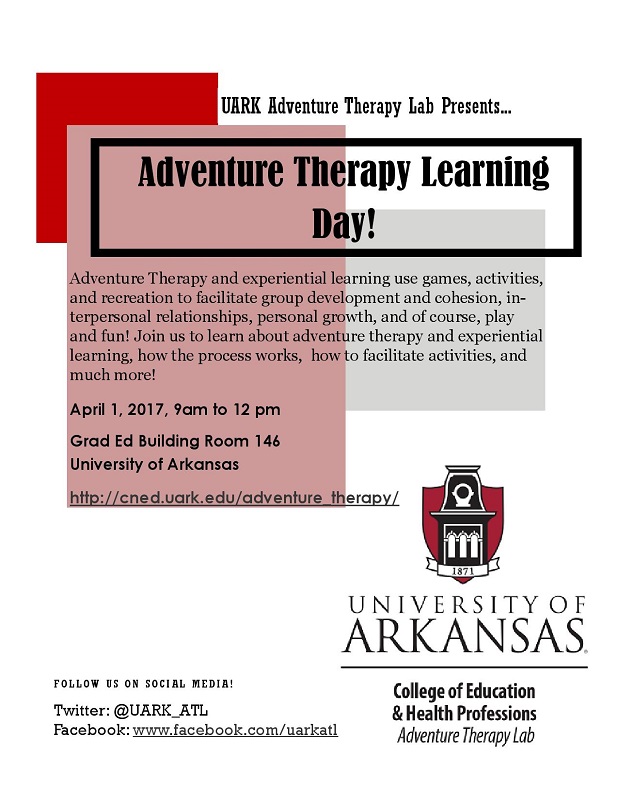 Recent publications:
Improving the Parent-Adolescent Relationship with Adventure-Based Counseling: An Adlerian Perspective
Christian, D. D., Perryman, K. L., & Portrie-Bethke, T. L. (2017). Journal of Child and Adolescent Counseling.
News Articles:
U of A Students Take New Adventure Therapy Focus to Local Schools. Newswire (December 6, 2016).
Adventure Therapy Focus of New University of Arkansas Lab. Newswire (June 7. 2016).
New Professor Brings Adventure-Based Counseling to U of A Program. Newswire (September 15, 2015).
Getting Off the Couch. Counseling Today (December 1, 2011).
Follow us on Twitter