Adventure Therapy Lab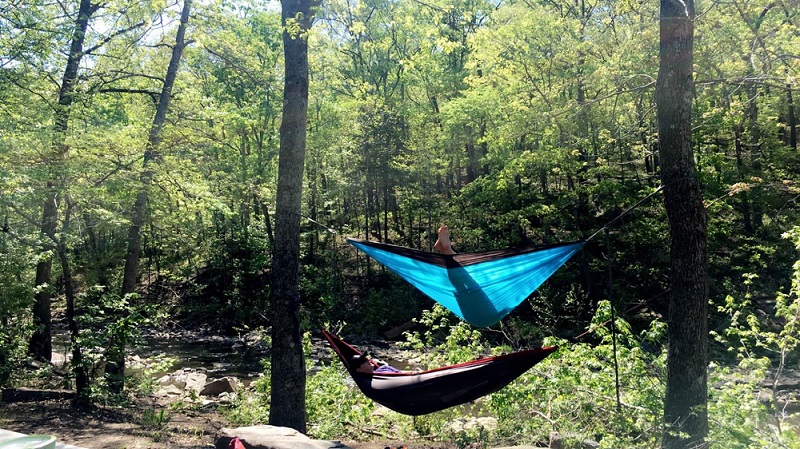 The Adventure Therapy Lab (ATL) at the University of Arkansas exists to join faculty and students together to conduct research and provide service in the area of Adventure Therapy. The ATL produces research and publications related to Adventure Therapy in mental health as well as school settings. It provides workshops, trainings, and supervised experiences to promote Adventure Therapy and prepare mental health professionals to work with at-risk populations at various developmental levels. It supports the vision and goals of the Counselor Education program, the College of Education and Health Professions, and the University of Arkansas by promoting research in a unique and growing field as well as attracting students from around the state, nation, and globe eager to be trained in adventure therapy. Dr. David D. Christian, Assistant Professor of Counselor Education, is the Adventure Therapy Lab's founder and current director.
---
UPCOMING EVENTS!
INTRODUCTION TO ADVENTURE THERAPY!!!! - Students interested in learning more about Adventure Therapy should enroll in CNED 699V-001 Seminar in Introduction to Adventure Therapy. Dr. Christian will be teaching this course during the May 2017 Intercession. Class will meet from 8:30-1:00, Monday-Friday, May 15-26, 2017. As part of the course, students will embark on an experiential learning trip down the Buffalo National River during the second week of class. Space is limited so enroll early! (Early registration is April 3-21 and Open registration begins April 24).
The Arkansas Regional Adventure Programming conference is a student-oriented programming weekend for
individuals who want to connect with other outdoor education enthusiasts. Conference attendees
from the state of Arkansas can share ideas and practices while attendees from neighboring states
can learn about what Arkansas has to offer. This year's ARAP Conference will be held at Horseshoe Canyon Ranch near Jasper, AR April 21-23, 2017. ATL students will be conducting the following presentations:
Using Adventure for Change: The University of Arkansas Adventure Therapy Lab (Justin Cook, David Christian, Cian Brown)
Achieving Group Goals Using a Modified Experiential Learning Model (Cian Brown, David Christian, Justin Cook)
Recent Events:
A BIG THANKS to all who came out for ATL's first ever Adventure Therapy Learning Day. We had a blast! More ATL Days will be announced in the near future. Play On!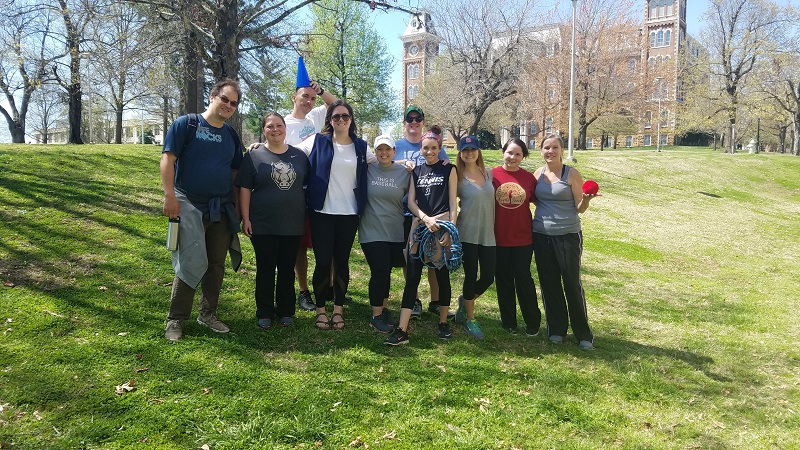 Recent publications:
Improving the Parent-Adolescent Relationship with Adventure-Based Counseling: An Adlerian Perspective
Christian, D. D., Perryman, K. L., & Portrie-Bethke, T. L. (2017). Journal of Child and Adolescent Counseling.
News Articles:
U of A Students Take New Adventure Therapy Focus to Local Schools. Newswire (December 6, 2016).
Adventure Therapy Focus of New University of Arkansas Lab. Newswire (June 7. 2016).
New Professor Brings Adventure-Based Counseling to U of A Program. Newswire (September 15, 2015).
Getting Off the Couch. Counseling Today (December 1, 2011).
Follow us on Twitter