Adventure Therapy Lab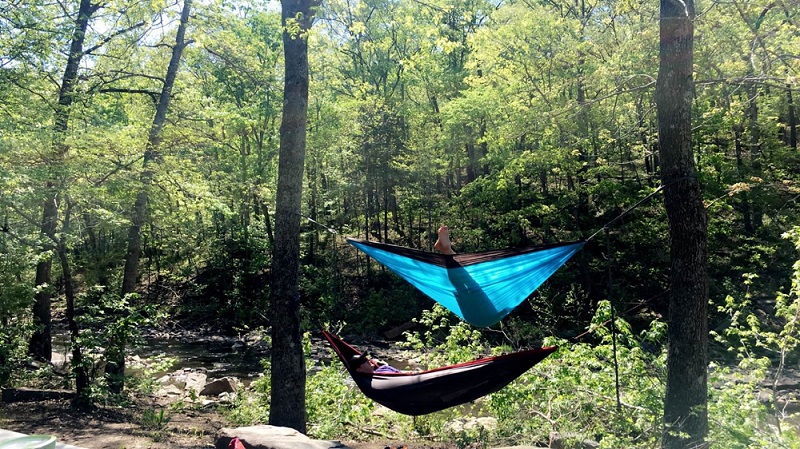 The Adventure Therapy Lab at the University of Arkansas exists to join faculty and students together to conduct research and provide service in the area of Adventure Therapy.
The ATL produces research and publications related to Adventure Therapy in mental health as well as school settings. It provides workshops, trainings and supervised experiences to promote Adventure Therapy and prepare mental health professionals to work with at-risk populations at various developmental levels.
The lab supports the vision and goals of the Counselor Education and Supervision program, the College of Education and Health Professions and the U of A by promoting research in a unique and growing field as well as attracting students from around the state, nation, and globe eager to be trained in adventure therapy.
David D. Christian, Ph.D., assistant professor of Counselor Education, is the Adventure Therapy Lab's founder and current director. For more information about the ATL, contact Assistant Director Nic Bellegarde.
Recent Events
2022 — University of Arkansas Office of International Students and Scholars Orientation
2022 — Summer — Team building with Iraqi Scholars in Fulbright Program
May 2022 — Introduction to Adventure Therapy course completion
Recent Publications
Student experiences of an adventure therapy mountain bike program during the COVID-19 pandemic
Brown, C. L., Smarinsky, E. C., McCarty, D. L., & Christian, D. D. (2022). Journal of Adventure Education and Outdoor Learning.
Experiential Education During the COVID-19 Pandemic: A Reflective Process.
Christian, D. D., McCarty, D. L., & Brown, C. L. (2021). Journal of Constructivist Psychology
Using Adventure Therapy to Improve Self-Efficacy of Middle School Students
Christian, D. D., McMillion, P., Brown, C. L., Schoonover, T. J., & Miller, B. A. (2021). Journal of School Counseling
Navigating Adventure Therapy: Using Adlerian Theory as a Guide
Christian, D.D., McCarty, D. L., & Brown, C. L. (2021). Journal of Individual Psychology.
Exploring the Lifestyle Using UBUNTU Cards
McCarty, D. L., & Christian, D. D. (2019). Journal of Creativity in Mental Health.
Group Climate and Development in Adventure Therapy: An Exploratory Study
Christian, D. D., Brown, C. L., & Portrie-Bethke, T. L. (2019). Journal of Specialists in Group Work, 44(1), 25-45.
Adventures in Supervision: Implications for Supervision of Adventure Based Counseling
Christian, D. D., & Perryman, K. L. (2017). Journal of Creativity in Mental Health, 13(1), 19-30.
Improving the Parent-Adolescent Relationship with Adventure-Based Counseling: An Adlerian Perspective
Christian, D. D., Perryman, K. L., & Portrie-Bethke, T. L. (2017). Journal of Child and Adolescent Counseling, 3(1), 44-58.
News Articles
Soccer Unites Senegalese and American Cultures in NWA. KNWA (ABC) News Story (2019, April)
Senegalese Sports Leaders Visit U of A to Learn About Teaching Youth Sports. Newswire Article (2019, April)
Study Abroad Trip to New Zealand Puts Adventure Therapy Into Action. Newswire (July 26, 2018)
Adventure Therapy Lab Partners with International Student and Scholars Office in Welcoming Students. Newswire (August 25, 2017)
U of A Students Take New Adventure Therapy Focus to Local Schools. Newswire (December 6, 2016).
Adventure Therapy Focus of New University of Arkansas Lab. Newswire (June 7, 2016).
New Professor Brings Adventure-Based Counseling to U of A Program. Newswire (September 15, 2015).
Getting Off the Couch. Counseling Today (December 1, 2011).
Follow us on Twitter