Adventure Therapy Lab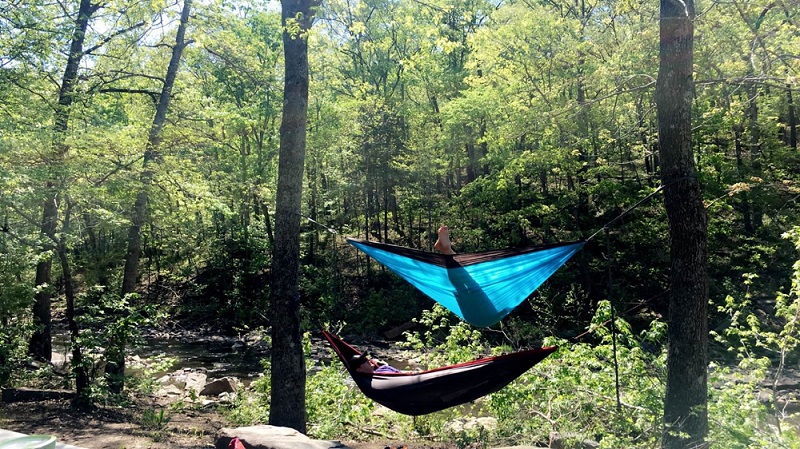 The Adventure Therapy Lab (ATL) at the University of Arkansas exists to join faculty and students together to conduct research and provide service in the area of Adventure Therapy. The ATL produces research and publications related to Adventure Therapy in mental health as well as school settings. It provides workshops, trainings, and supervised experiences to promote Adventure Therapy and prepare mental health professionals to work with at-risk populations at various developmental levels. It supports the vision and goals of the Counselor Education and Supervision program, the College of Education and Health Professions, and the University of Arkansas by promoting research in a unique and growing field as well as attracting students from around the state, nation, and globe eager to be trained in adventure therapy. Dr. David D. Christian, Assistant Professor of Counselor Education, is the Adventure Therapy Lab's founder and current director. For more information about the ATL, contact Cian Brown, Assistant Director or Tyler Quattlebaum, Student Liaison.
---
The ATL Went to NEW ZEALAND!!!!
Drs. David Christian and Merry Moiseichik hosted the first ever Adventure Therapy and Leadership in New Zealand study abroad experience. It was a HUGE success and we are already planning to go back in 2019. We would like to thank Fayettechill and Gearhead Outfitters for their support. The Adventure Therapy and Leadership in New Zealand study abroad experience is designed to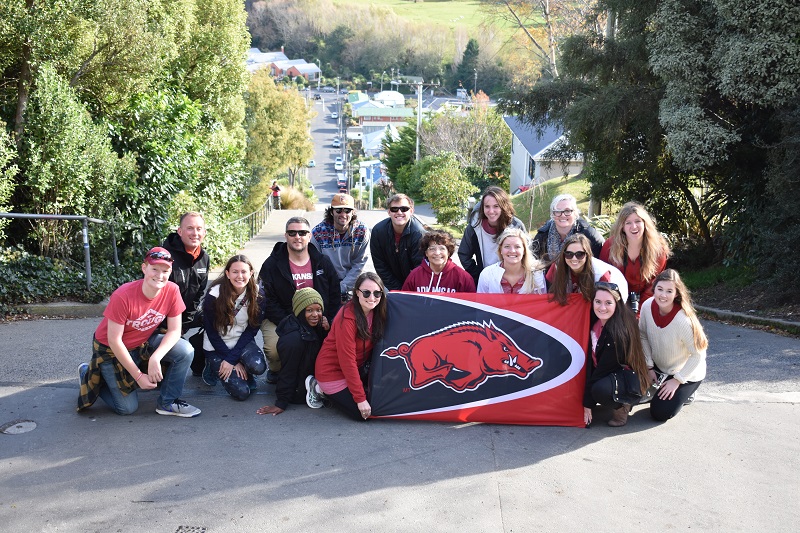 provide students with the opportunity to compare Adventure Therapy, leadership, and mental health counseling in the United States and New Zealand. Students will be exposed to Adventure Therapy and Leadership used with at-risk youth in New Zealand as well as an experience specifically designed for use with indigenous (Maori) youth. Students will also have the opportunity to experience New Zealand's educational culture by attending counselor preparation courses at Otago Polytechnic, indigenous Maori culture by staying on a Marae, and adventure culture by visiting Queenstown in order to understand how these three facets of culture (education, indigenous, and adventure) impact past, current, and future counseling trends. During the trip students will have the opportunity to kayak, hike, camp, mt. bike, and participate in a variety of other adventure experiences. No experience is necessary and the trip is open to both undergraduate and graduate students at the U of A. For more information about the 2019 trip click on the link above or email Dr. Christian or Dr. Merry.
Recent Events:
2018 University of Arkansas Office of International Students and Scholars Orientation at Devil's Den State Park.
Elk River Float with Delegation of Egyptian Scholars
First ever Adventure Therapy and Leadership in New Zealand study abroad experience.
HOBY 2018 Student Leadership Conference
Northeast Arkansas School Counselor Association summer workshop
Presentation on Adventure Therapy in Schools at the 2018 Arkansas School Counselor Association Annual Conference in Hot Springs.
Recent publications:
Adventures in Supervision: Implications for Supervision of Adventure Based Counseling
Christian, D. D., & Perryman, K. L. (2017). Journal of Creativity in Mental Health.
Improving the Parent-Adolescent Relationship with Adventure-Based Counseling: An Adlerian Perspective
Christian, D. D., Perryman, K. L., & Portrie-Bethke, T. L. (2017). Journal of Child and Adolescent Counseling, 3(1), 44-58.
News Articles:
Study Abroad Trip to New Zealand Puts Adventure Therapy Into Action. Newswire (July 26, 2018)
Adventure Therapy Lab Partners with International Student and Scholars Office in Welcoming Students. Newswire (August 25, 2017)
U of A Students Take New Adventure Therapy Focus to Local Schools. Newswire (December 6, 2016).
Adventure Therapy Focus of New University of Arkansas Lab. Newswire (June 7, 2016).
New Professor Brings Adventure-Based Counseling to U of A Program. Newswire (September 15, 2015).
Getting Off the Couch. Counseling Today (December 1, 2011).
Follow us on Twitter