2019 Play Therapy Conference
2019 Play Therapy Conference
Fifth Annual Play Therapy Conference
The Heart of Trauma: How Relational Neuroscience, Presence, and Play Help Us Heal Trauma at Every Age
Presented by Bonnie Badenoch, Ph.D.
June 21-22, 2019; Hilton Garden Inn, 1325 N. Palak Drive, Fayetteville, Arkansas
12 continuing education units (CEUs) toward Registered Play Therapist and Child Parent Relations Training Certification; APT Approved Provider #15-403; NBCC #4008
Early Bird Professional Rate — $230 — Must be received by April 1, 2019
Regular Professional Rate — $260
Student Rate — $165 — for students in mental health field, i.e. counseling, psychology, social work etc., with verification of full-time student status
Cancellation policy — A refund will be given for the amount paid if registration is cancelled prior to two weeks before the conference.
Daily Schedule
Check in — 8-8:30 a.m.
Workshop — 8:30 a.m. - 4 p.m.
Lunch, on your own — 12-1 p.m.
Detailed agenda (PDF)
☞ Secure online registration form and payment (link to form disabled)
Presenter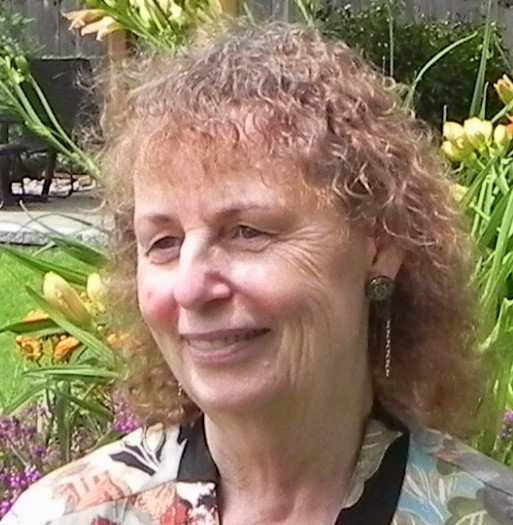 Bonnie Badenoch, Ph.D., LMFT is the co-founder of Nurturing the Heart with the Brain in Mind, a nonprofit organization dedicated to fostering awareness of the brain, mind, and relationships in the service of creating a more awake and compassionate world. She is the author of Being a Brain-Wise Therapist: A Practical Guide to Interpersonal Neurobiology (W.W. Norton, 2008) and The Heart of Trauma: Healing the Embodied Brain in the Context of Relationships (W.W. Norton, 2018). Badenoch is on the advisory board of the Global Association for Interpersonal Neurobiology Studies (GAINS).
Program Description
Play can take many forms in our counseling rooms as we join with the people who come to us for healing. As we cultivate understanding of how our nervous systems respond to traumatic circumstances, we can create a rich play environment that supports development of embodied brains that can sustain a life of resilience and meaningful relationships for people of every age.
Interpersonal neurobiology tells us that within the foundation of a warm, sustaining relationship, all the ingredients for repairing upset nervous systems and finding the road toward secure attachment are present. Whether we play with little ones, teens or adults, our deepening understanding of the brains and minds of our clients and ourselves can enrich our capacity to collaborate with the brain's abundant natural healing processes. In addition, our clarity about these processes can provide us with a greater sense of stability and balance, side by side with broader compassion — both of which are secure foundations to bring into the playroom for being with trauma's emotional intensity.
Our process in these two days will be to engage in whole-brained learning, expanding our knowledge about how these neurobiological processes unfold, while we are also engaging in experiences with sand and miniatures and non-dominant hand drawing to help us embody our learning and deepen our capacity for presence.
We will begin by developing a neurobiologically based understanding of what trauma is, and then spend time with brain development in the first two years of life in traumatic and non-traumatic circumstances. The embodied brain — including belly and heart, the importance of implicit memory, the workings of the autonomic nervous system, mirror neurons, and resonance circuitry will be among the topics we visit, to gain a sense of their value for play therapy.
Because many of our most traumatic experiences arise within our attaching relationships, we will spend time understanding and experiencing the four attachment patterns — both as we might see them in our clients and as they enter the therapy room within us. On this foundation, we will be able to explore the neurobiology of the change processes that are facilitated by play within the safety of a warm, stable relationship — for little ones, teens, and adults.
By the end of our two days, we may find ourselves more settled and hopeful than ever before about the possibility of strong recovery from even the most tragic circumstances.
Learning Objectives
Describe the layers of memory that develop in traumatic and non-traumatic circumstances (epigenetic, implicit, explicit, and autobiographical) and how they manifest in play therapy.
Define the 7 inherent motivational systems, how they are shaped by experience, and how they show up in play therapy and parenting support.
Identify aspects of the 4 attachment patterns within ourselves and how they enter the process in play therapy, particularly with traumatized clients.
Describe the neurobiological basis for identifying the therapist's capacity for nonjudgmental presence as the most important factor in healing in play therapy.
Define the three branches of the autonomic nervous system and how they form the basis for creating safety in the playroom with traumatized clients.
Describe the role of mirror neurons and resonance circuitry in the process of play therapy for recovery from trauma.
Describe the ways in which the subjective quality of implicit memory can change, and how play can facilitate these changes.